Blogs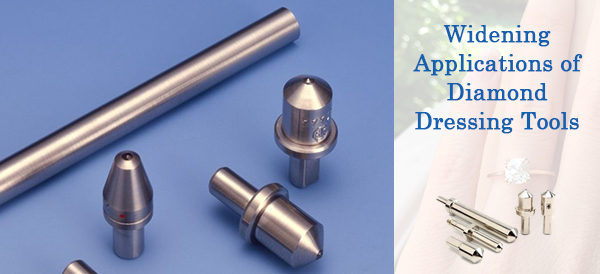 Diamonds are not just precious stones which are used in making good jewellery and precious ornaments. They can be used as gifts and can be treasured for a lifetime. They can be used brilliantly in making different types of jewellery. However, they may have some considerable traits which can make them suitable for a few industrial uses. They may also be used as diamond dressing tools which can in polishing and grinding these precious stones. The tools are entirely natural and elongated which can be taken great care of.
How can you use them in today's generation?
The diamond tools can be used for several purposes such as polishing. There are several ways of using this as well in the most effective and smart ways possible. When you polish the diamonds, they look classier and shiny compared to other important stones. Apart from that, all of these tools look bright and shimmery and may be used in showrooms, offices and warehouses as well. The tools which have been manufactured as well as designed with the help of a quality check before they have been delivered to all clients.
How should you take care of them?
You will have to take good care of these dressing tools such as diamonds which are embedded never should crack. The tools are of high performance must be assisted in several other domains. They can be used fascinatingly, efficiently, reasonably and can render to the purpose in a flawless manner. You may also use the tools for better purposes such as making it more refined.
What is the biggest benefit you can get out of it?
One of the significant and best benefits of diamond is called diamond powder. The powder may be used in bringing more shine of different kinds of objects which range from stoneware to even glass. The quality powder is superior and can be used in several industries which are related to grinding and polishing.
What should you know about diamond grit?
Diamond grit is quite essential when it comes to diamond dressers manufacturers. They are tools which have been used for grinding wheels as well as larger wheels. They can also give you a much higher output and deliver some good performance at the same time. It is much better than the usual single point dresser which has been designed in a different way with the help of a single diamond which can be reset very easily and can exposed to all kinds of cutting edges at the same time.
This concludes our article on diamond dressers and diamond dressers manufacturers. If you have liked this article and have some feedback to give us, please let us know in the comment box below. We would love to hear from you. Also if you have questions, drop them down below and we promise to get back to you soon. These diamond dressers are full of benefits. You can keep us updated on that as well.